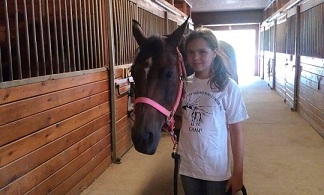 At Hidden Valley Equestrian Center, Inc., we are very excited about our summer 2014 overnight horse camps which will take place in July and August. Our camp staff consists of experienced, equine professionals from varying riding and training backgrounds, featuring years of combined equine training and working with children of all ages.
We welcome campers that have never been on a horse before as well as advanced level riders. Our focus here is a Western seat however we are experienced in English and can offer this seat as well. We look forward to helping them learn, and experience horses for the first time or growing their equine experience.
Our horse camp features small riding classes with safety in mind always. Instruction in general horse care as well as barn and equipment care will be included. It is geared towards the individual that has a high interest in horses since most of our activities are horse related. Working with horses as a team inspires Confidence, Self-respect, Self-esteem, as well as a sense of accomplishment and responsibility. We are proud to offer such a learning and growing experience.
We will offer other actvities such as crafts and games both on and off horseback and an occasional campfire is always enjoyed!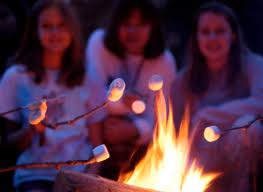 We have a large in ground swimming pool to enjoy on hot days. A lifeguard will be available at all times while campers are swimming.